Blog
self-re·li·ant   [self-ri-lahy-uhnt, self-] adjective – relying on oneself or on one's own powers, resources, etc. "Rugged individualism and a sense of personal responsibility." Synonyms -independent, assured, enterprising, resolute, capable.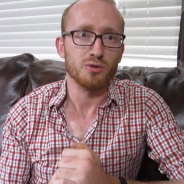 Zack Baddorf is a public relations professional, multimedia reporter, and a strong supporter of the Green Beret Foundation.  Zack has spent more than a decade working in 30 countries, including Iraq, Afghanistan, Pakistan, Palestine and Kosovo.
Zack recently spent a year working in Afghanistan as a videographer for Special Forces, so I thought his perspective on what he observed about those leaders would be insightful for our readers.
I asked Zack, "What were the leadership characteristics of the Special Forces soldiers you observed?"  Also, "Did self reliance help SF soldiers lead in austere circumstances?"  You will see from his answers that what he observed are the leadership traits that are in great demand in civilian life as well!